Concept and development for mini game "Pump the Bubble".
Bob is a sweet Teddy bear who loves bubble gum. One day he find a coin and head to his favourite candy shop to buy bubble gum and make the biggest bubble ! 
Storyboard of the game screens: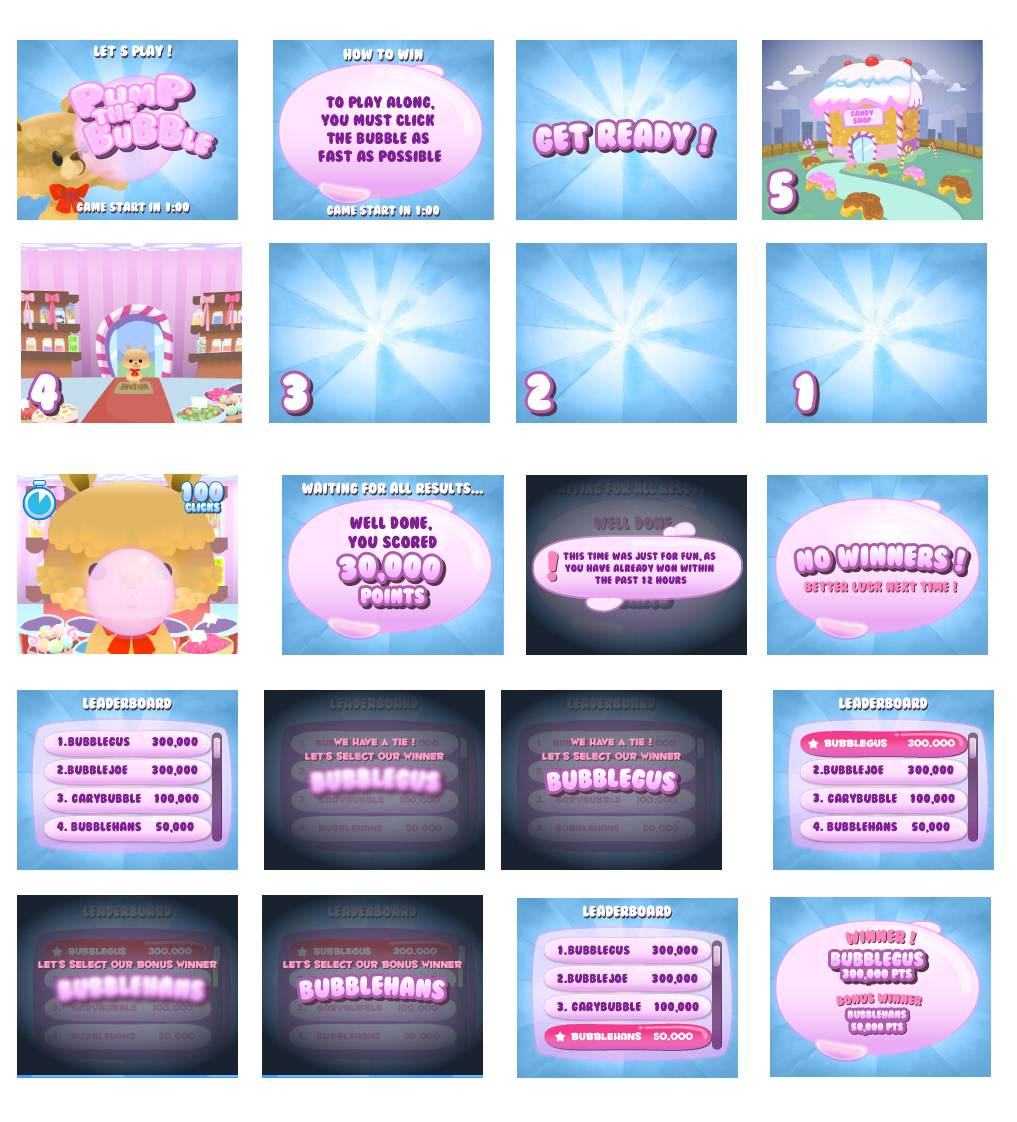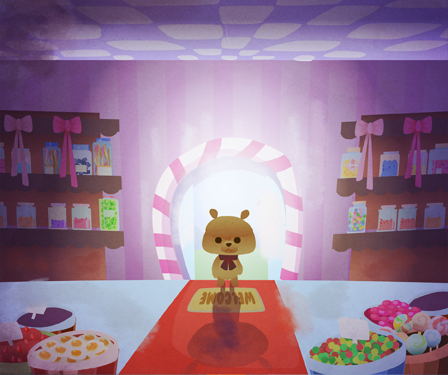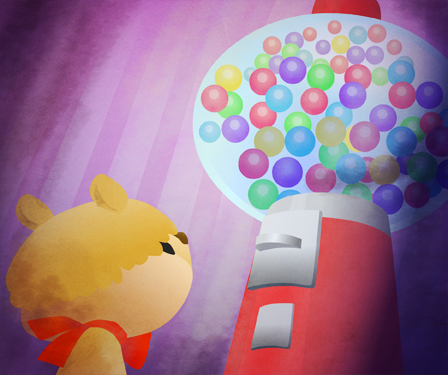 Character researches. Tiny details can add a lot to character design.