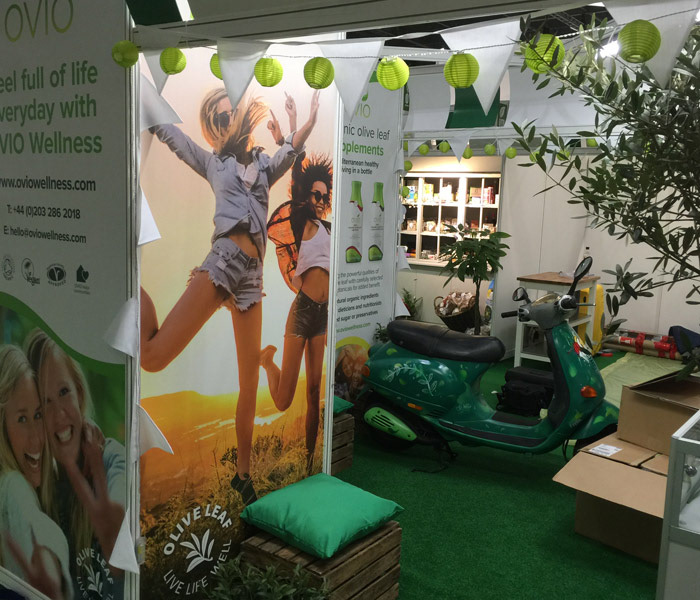 I collaborated with OVIO Wellness to launch their new olive leaf soft drink "InFusion".
They asked me to paint a Vespa, I had never done this kind of project.
I was very enthusiastic because they give me complete freedom on the concept.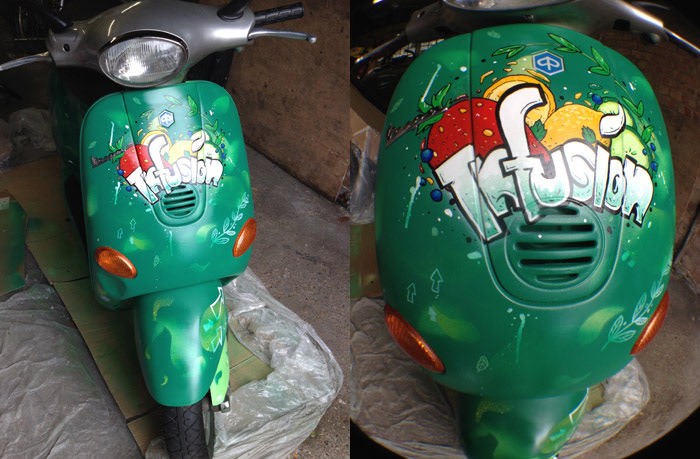 I had to find the best way to represent  the identity of the product with my own style.
I did a lot of graphic reseach, experimented with different techniques.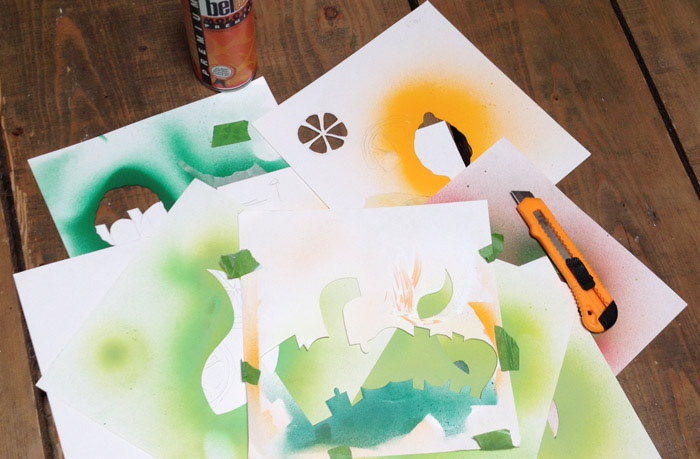 I created an original design using the ingredients of the soft drink that I would paint on the front of the scooter.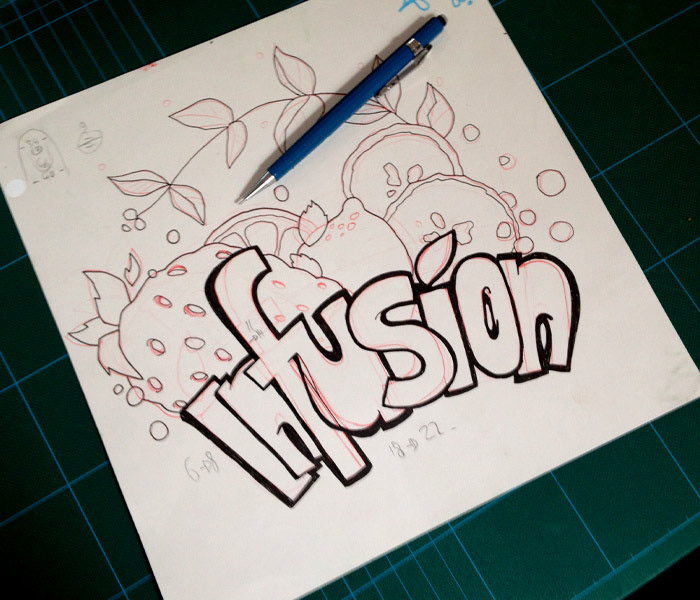 To decorate the scooter, I used spraycan, stencil and acrylic paint.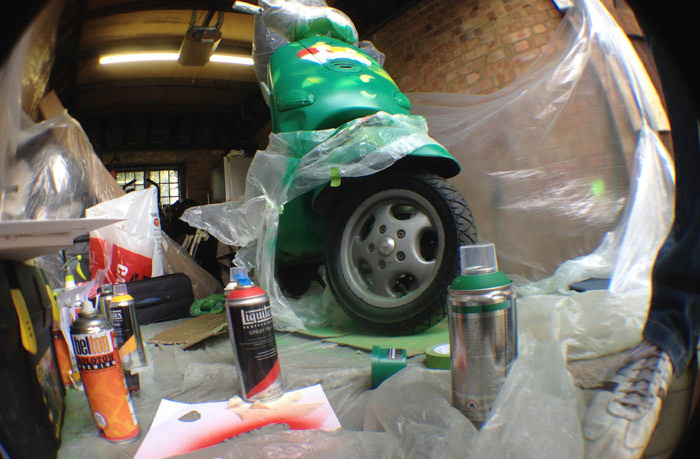 Along with all the concepts I had prepared beforehand, I decided to improvise a lot. 
The result became more spontanous and organic than my initial plans, in harmony with the brand's identity.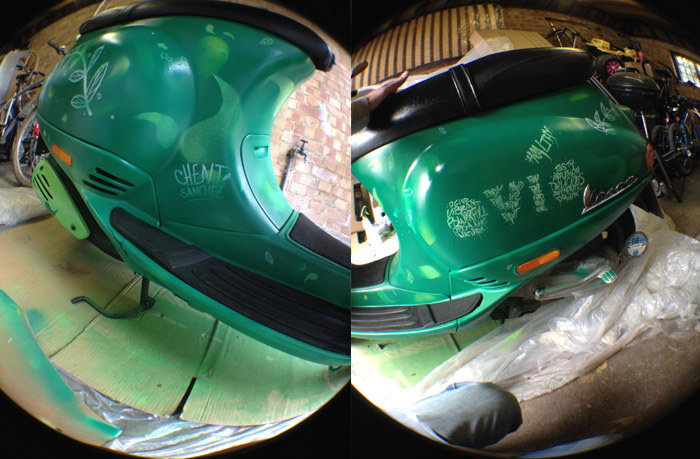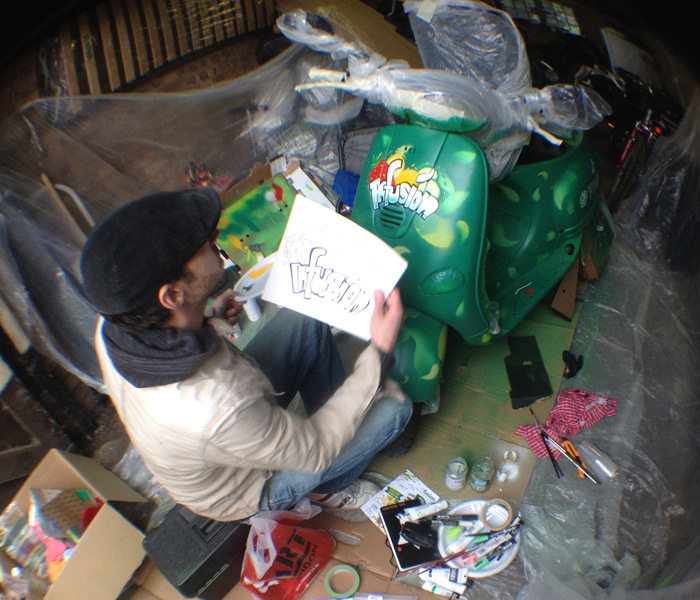 The scooter was on show at the Natural & Organic exhibition at ExCel, London on the 19th & 20th of April 2015